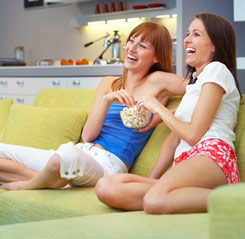 Comfortable accommodation is an essential part of your study trip. That is why we attach so much importance to the quality of our accommodation. We understand that something as simple as a broken shower can ruin an otherwise perfect day, while it distracts you from what you are here to do - learn Spanish.
We're here to make you feel cozy, secure and right at home in our accommodation in Spain and Latin America.
Accommodation in Spain and Latin America
Choose from 5 accommodation options
Can't choose?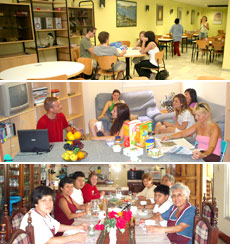 We cannot emphasize this enough: accommodation is an integral part of the study experience. Do you want to experience home stay, student apartment and residence during your stay? You can combine as many accommodation types as you'd like at no additional cost. Let our course counselors put their experience to work for you. Contact us and let us help you choose the accommodation that's right for you.