If you are looking for an inviting and well-equipped stay just a quick walk from your classroom, our student residences may be the ideal accommodation for you. Our Spanish student residences have a youthful, international feel and offer you all you'll need in one building: laundry facilities, TV, prepared meals or shared do-it-yourself kitchens, and areas for studying and socializing.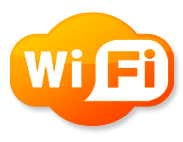 All of our student residences in Spain offer individual, shared and triple rooms, Wi-Fi, shared TV, shared living/dining rooms and washing machines. Bed linens are provided; we suggest that you bring your own towels, for maximum comfort. Scroll down to read a bit about each student residence:
don Quijote Barcelona Student Residence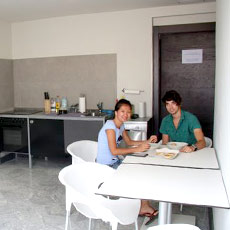 The don Quijote residence in Barcelona is located in the Izquierda del Ensanche (L'Eixample) area, right in the center of the city and very close to don Quijote's school. The building has been recently restored and it offers new and comfortable living facilities to all its residents.
Accommodates up to 70 students
Individual and shared rooms are available, about half of which have a private bathroom.
The building offers an elevator and centralized heating
Wi-Fi access throughout the building
All rooms have a television
There is a common area with couches and a TV room on the lower floor
Different dining options are available: accommodation only, half or full board (the dining hall is located on the lower floor). The kitchen-dining hall remains open from 8:00 am until 11:00 pm.
Residents may also use the kitchen to prepare meals.
don Quijote Granada Student Residence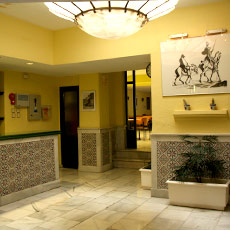 Our Granada residence is located in a restored hotel with a large terrace. The don Quijote school is a pleasant 15-20 minutes' walk. You'll share the residence with don Quijote students from all over the world, and will have the option of preparing your own meals, or arranging half or full board.
The Granada residence features:
Private in-room bathroom or washbasin and shared bath/shower room
In-room telephones
Satellite TV, video and stereo in the living rooms
Fully equipped shared kitchen with stove, oven, microwave, electric coffee maker and refrigerator
Washing machines and clothes dryers
don Quijote Valencia Student Residence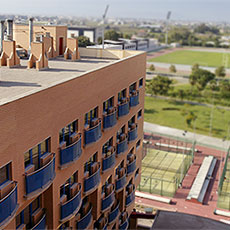 You'll have plenty of opportunity to mix with native Spanish speakers in Valencia: this student residence also houses Spanish university students. The Valencia residence is located in the don Quijote school building, smack dab in the center of the University of Valencia campus. Your meals will be prepared for you and you can choose to have half board or full board (three meals per day).
Enroll early for our Valencia residence, as this on-campus accommodation fills quickly.
The Valencia residence features:
Private bathroom
In-room telephone and internet connections
Air conditioning
Washing machines
TV room
Student Residence in Seville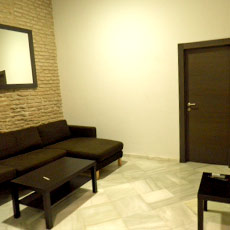 Our new student residence in Seville is located in the heart of the city near the La Alameda neighborhood and the Encarnación plaza. Here, students will find themselves immerged in a typical Sevillian neighborhood filled with bars with outside seating, restaurants and lots of live. All of these advantages, just 15 minutes from the school.
The residence in Seville is located in a typical Seville building that has been completely reformed but maintains its original structure. Both single and shared rooms are available throughout 3 stories. The building also features an upper deck where students can relax.
Amenities:
Living room with television
Dining room
Fully equipped kitchen
Air conditioning
WiFi
Television in the rooms
Student Residences in Madrid and Salamanca
Our Spanish student residences are very similar to a shared apartment with the difference that you don't have to cook your own meals. In this type of residence you will share accommodation with students from all over the world, but not necessarily of don Quijote, which makes this option very interesting. We offer you half board or full board.
Family Residences in Granada, Marbella and Valencia
Family residences are large apartments run by a family, with an average of 5-6 rooms. You may have meals together with the family or in a separate dining room and you can choose to have half board, full board or just accommodation.