Spanish Textbook.
Level B1
191 pages, 100 hours of class time. More than 500 exercises.
This book follows the requirements of the European reference framework and includes material designed to help students reach the level necessary for obtaining the Diploma of Spanish as a Foreign Language B1 (DELE)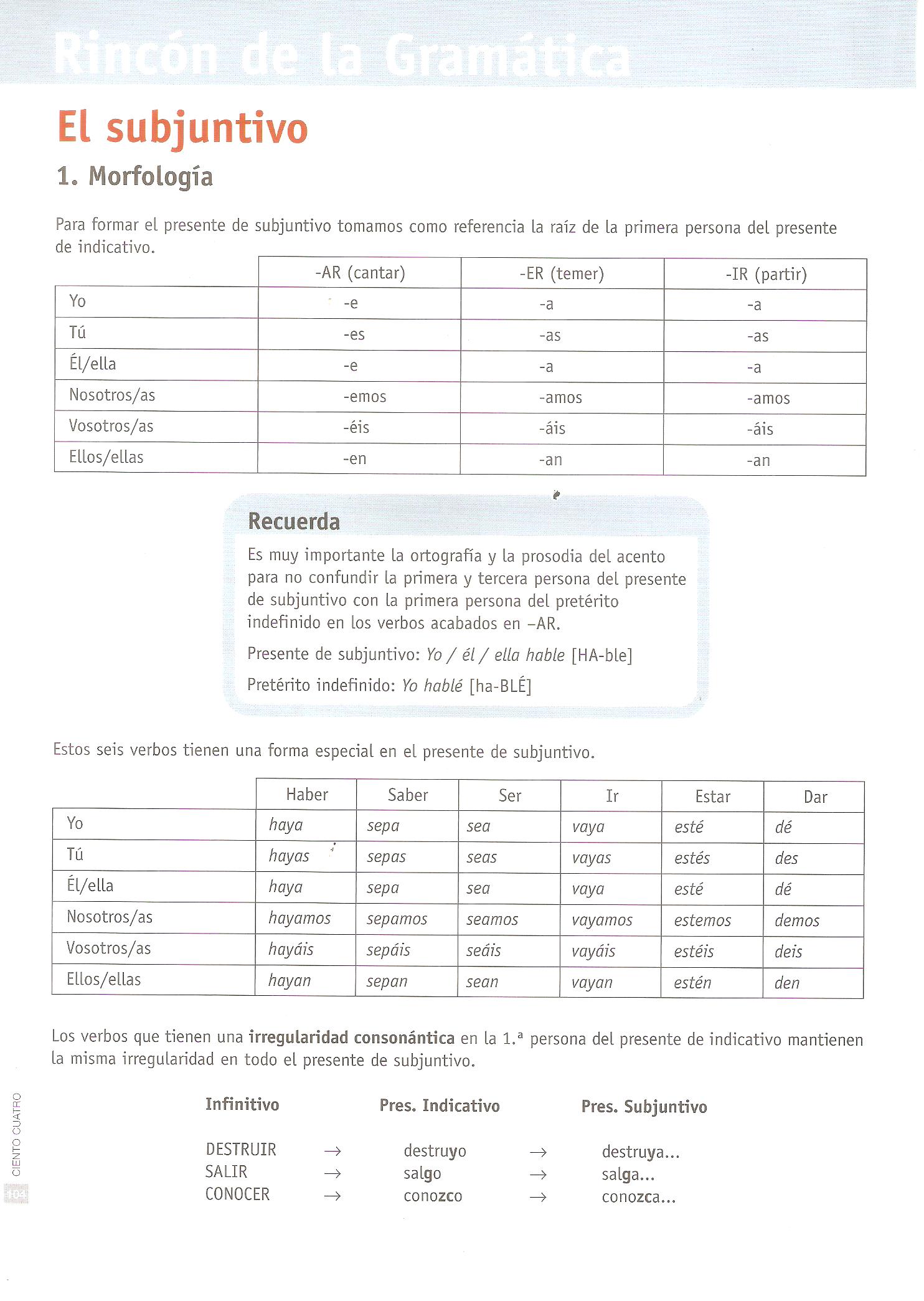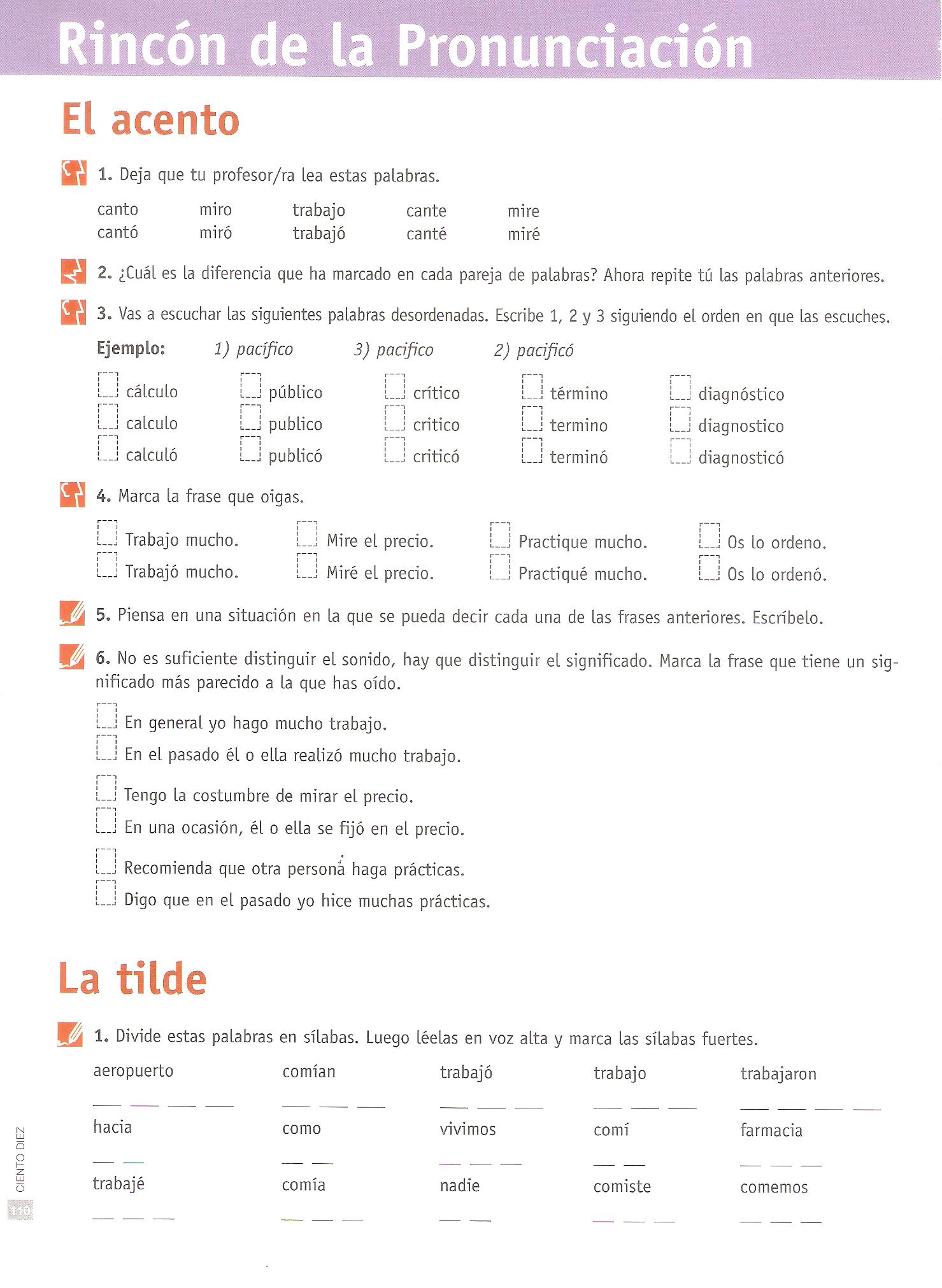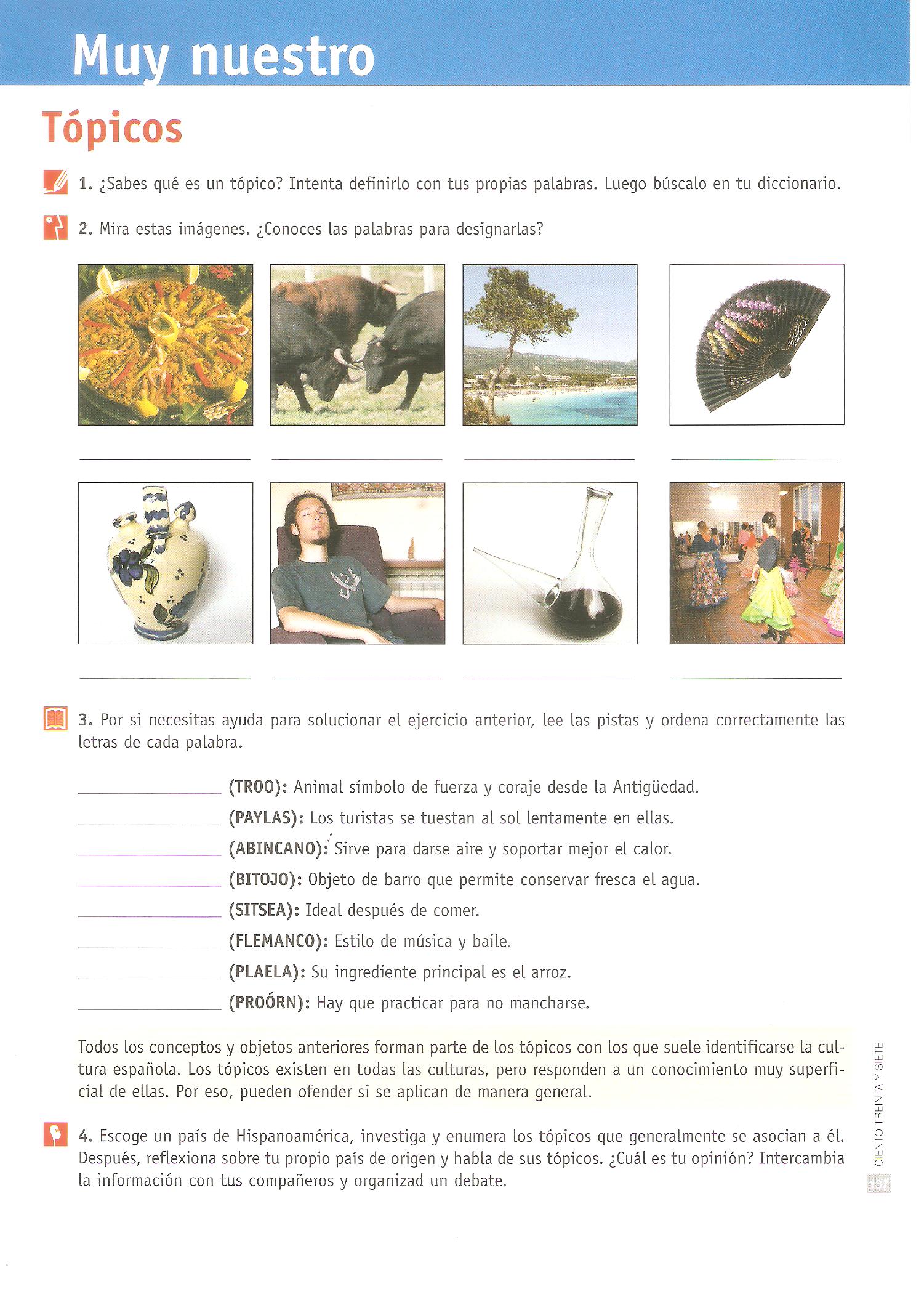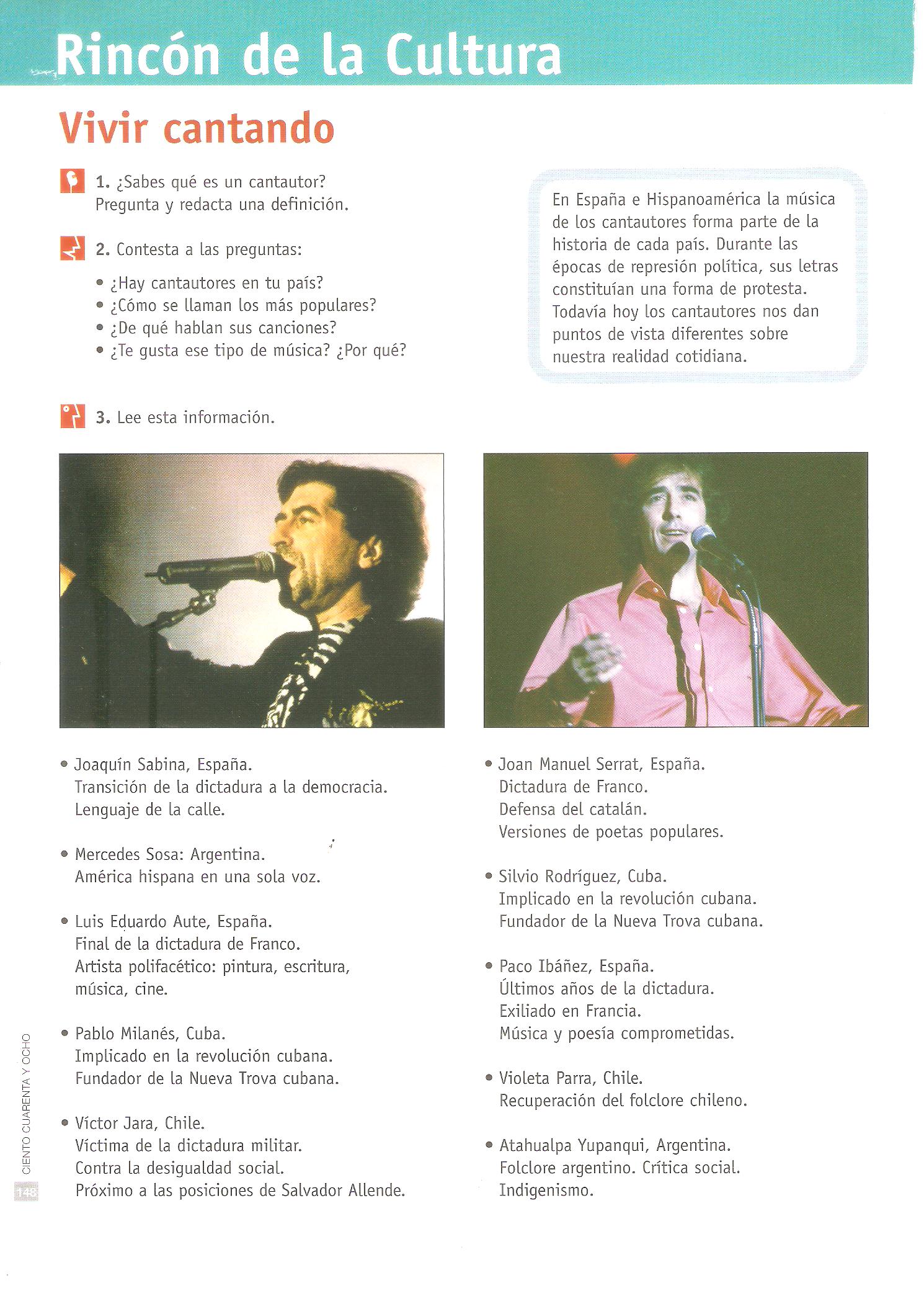 Click on the pages to enlarge them
Module presentation. Attractive text and photos serve to present the module and explain what it is about.
Contents: Themed content for each unit is divided into two parts and include a wide variety of exercises and games that let students learn asthey go along.
Muy nuestro: Interest in the life of Spanish speaking countries is encouraged through the activities and exercises which allow continual practice of the language
Rincón de las Palabras: A special section in which you can work on the specific area of vocabulary appearing in each module..
Rincón de la Gramática: Presentation and structured development of grammatical points in each module which can be practiced in the "Grammar Practice" section.
Rincón de la Pronunciación: Activities and exercises that practice the phonetics of Spanish and help students to improve their pronunciation in a simple way.
Rincón de la Cultura: Culture also plays an important role in language. In this section, students are given information on different cultural aspects of Spanish speaking countries.
Miniproyecto: A section that ends each module, suggesting a project in which students should be able to apply the knowledge they've gained, in a practical form.
Appendices: The book includes, in its final pages, a list of vocabulary, with a glossary that appears in the different modules, translated into English, French, German and Portuguese.
Audio CD
Over 100 minutes of audio, including examples of Spanish in Spain and Latin America, conversations from real situations, poetry and texts. This audio CD complements many of the activities from the text book.
Teacher's book
An essential teacher's tool. 80 pages of instructive guides, with a wide range of activities, and solutions to the exercises in the grammar section.