Get ready to take the plunge with don Quijote Spanish immersion programs in Spain and Latin America.
Remember the first time you paid for groceries in a Spanish-speaking country? The cashier rings you up, and you're ready. You know all the numbers, you know how to ask how much it is and for a bag, you're ready with your special vocabulary words just in case… but when he opens his mouth to ask you anything but "¿Quieres una bolsa?" (Do you need a bag?), his accent (so different from your teacher's back home), the music in the background, the old lady searching for change and chatting with the woman next to her in line behind you, all blend together with those new and strange words you weren't expecting, and you're left a little flabbergasted at the fact that after all your studies at home, you didn't understand a word that came out of his mouth. Not a word. Luckily, with visual cues, lots of smiles and some hand gestures you're able to understand that he was asking if you had a grocery store discount card… and all is well.
If you don't remember any of this (or something similar) it probably means you haven't ever experienced it, and that you're sitting at home pouring over Spanish grammar books to learn the language. And it also means it is time to get up, pack a bag and start your journey into the Spanish language for real! It's time to get right into it!
Because as much as you learn at home, with recorded audio and video of people speaking Spanish, as many new grammar structures as you learn and vocabulary words you memorize from the pages of a book and while sitting in a classroom, a language is something that is living, and it is something that must be lived! It's time to plunge in, immerse yourself!
Take a look at some of the best ways to immerse yourself in the Spanish language at some of our incredible destinations in Spain and Latin America and get excited start your journey!
See New Sights, Hear New Sounds, Feel Alive!
Take the Road Less Traveled (by tourists that is)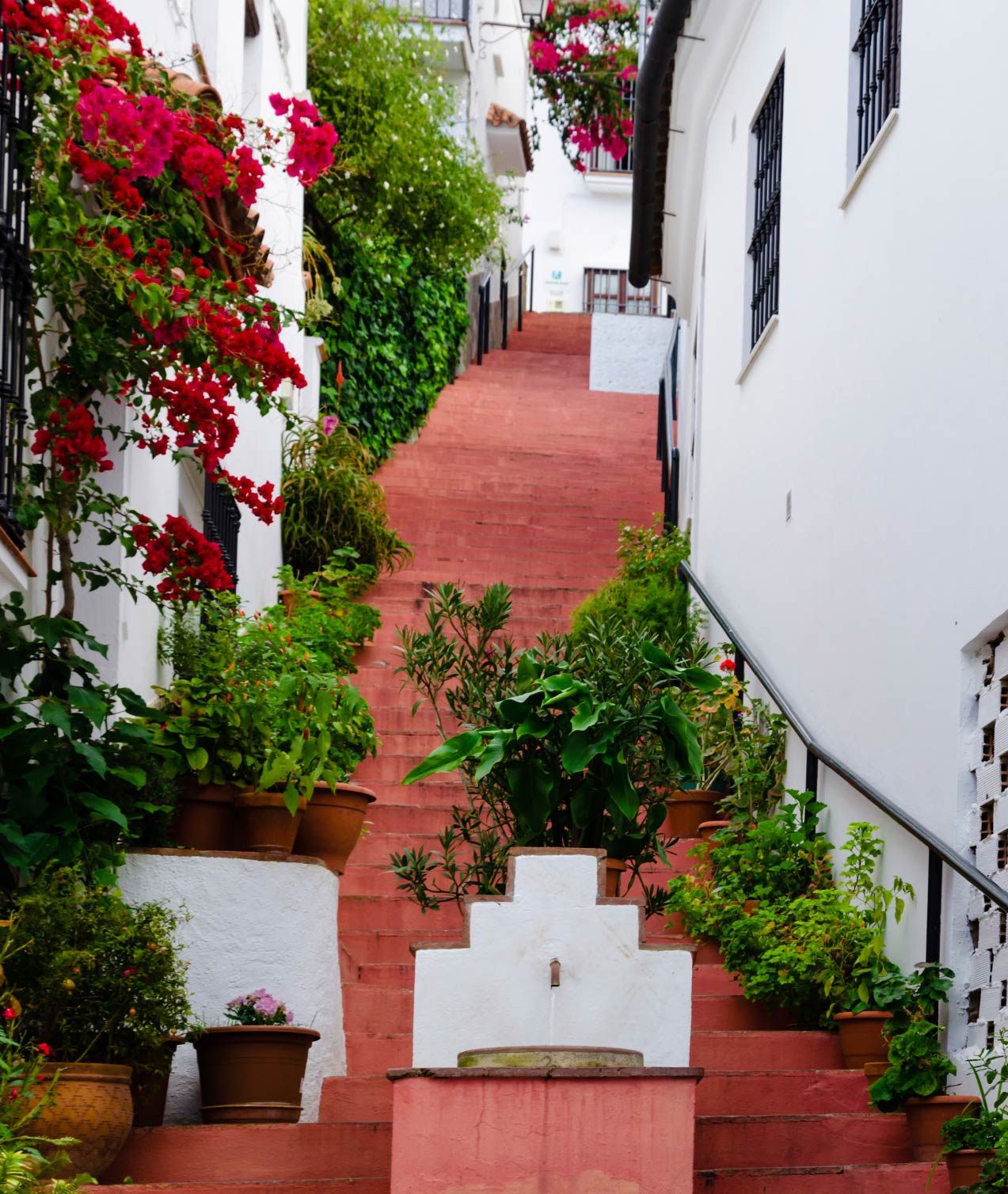 Walk into a small café filled with little old men chatting away, one uniform-clad, apron-wearing bartender shouting orders to the other, vibrant locals laughing together or reading the paper as they dip their churros into their chocolate, or sip their café con leche and you may feel intimidated at first. But knowing no one will understand your native language and pushing yourself to use the language you've been putting so much effort into learning, will make you feel exhilarated.
Choosing to learn Spanish in a place that is not overflowing with tourists will be a challenge, but it is worth it. Forcing yourself out of your comfort zone and into the side streets to experience authentic markets, restaurants where there are no translations on the menus, people you will have to ask for directions from in Spanish: constant contact with Spanish in authentic settings, surrounded by the culture that shapes it, will make the language burst into color when before it all seemed so black and white.
Check out a few destinations where you can lose yourself among the locals, and may just end up talking like one…
Spanish immersion in Valencia (Spain):
Valencia is a vibrant city where you can easily surround yourself in authentic Spanish culture. Even though it is quite an international city because of the universities (and you can certainly fall into tourist traps of every kind if you let yourself) there is a great underground scene in music, art and hole-in-the-wall restaurants where you will only hear locals speaking in Spanish. It is a biggish city, but is manageable and friendly at the same time, and is an inviting place to really delve deep into the Spanish way of life.
Relax into Spanish in the Tropical Sun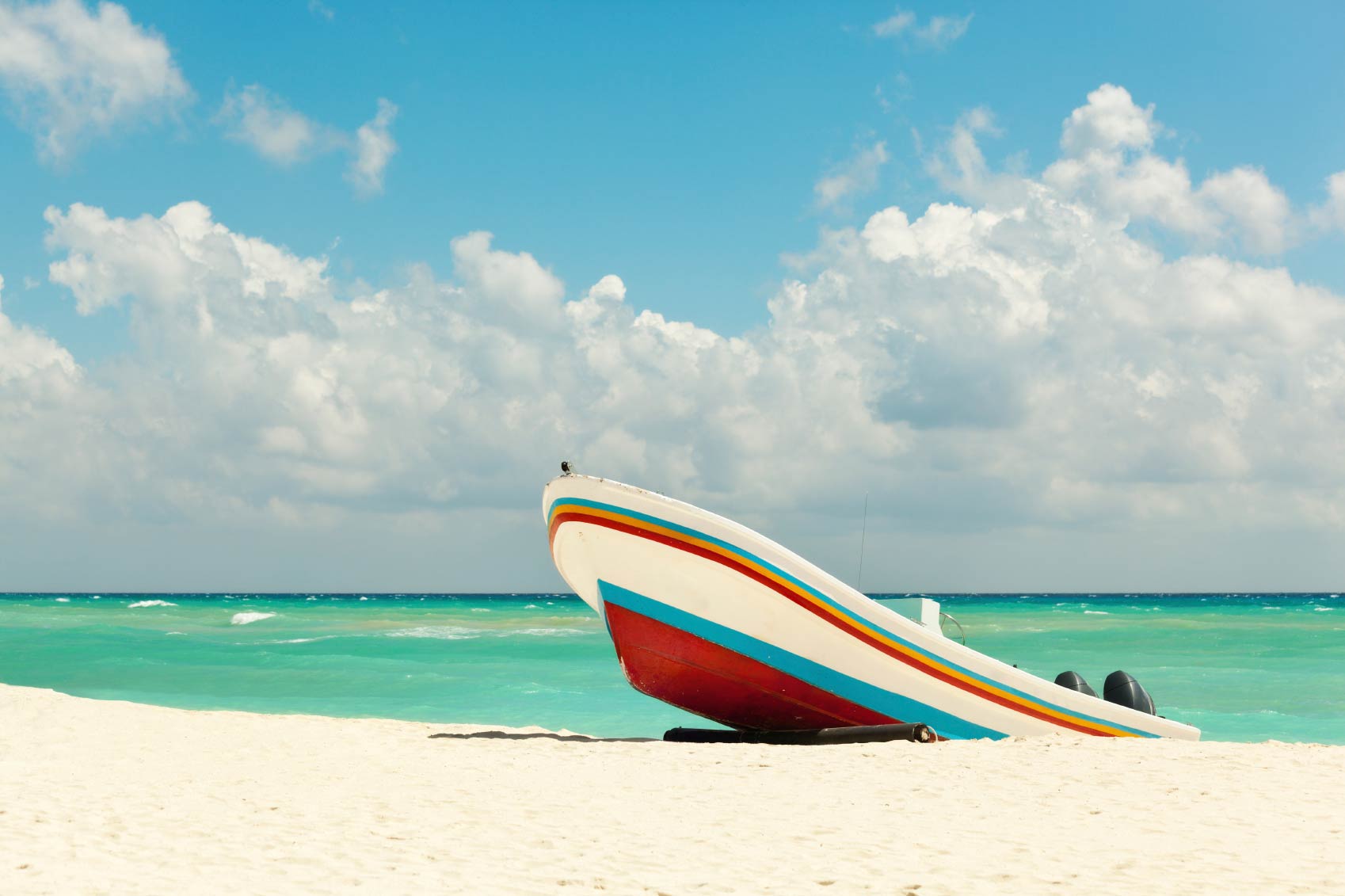 If salsa music, piña coladas and hammocks in the sun fill your dreams with Spanish, choosing a tropical destination is the perfect way to kill two birds with one stone: have a tropical getaway and learn Spanish with the laid-back locals under the sun.
Learning a language doesn't have to be serious, gray or boring. It can be adventure-filled with rice and beans, incredible sunsets, waterfalls, waves and white sand beaches. There is no better way to learn a language than to relax and lose yourself in it; so lying in hammocks, getting a tan, swimming in crystalline tropical waters or watching the sunset and listening to waves crashing on the beach in your free time can't hurt a bit. Not to mention, in many of these locations you will find locals who are just as open and relaxed as you'll be, offering you plenty of help if you're just a beginner, or engaging you in conversation if you're working on perfecting your Spanish.
Check out some of the destinations where you can work on your Spanish and your tan all at the same time (and two of them even have the "beach" built right into the name).
Spanish immersion in Playa del Carmen (Mexico):
Playa del Carmen is a true beach town. It may be a little touristy (ok, it's pretty touristy) but that's just because it's full of the things beach lovers love the most: stunning beaches with great snorkeling, a bustling but strangely laid-back center with plenty of things to do day and night, more authentic Mexican streets and wild tropics just outside the very developed town center. It is a tropical getaway where you will be able to relax into the warm weather and culture and still feel connected to cosmopolitan living.
Spanish immersion in Playa Jacó (Costa Rica):
Playa Jacó is a beach town that's relaxed during the day and quite lively at night. It is one of the best surf destinations in the world, and is known as somewhat of a party town, but with an easy-going atmosphere. It is also the perfect place for nature lovers of all kinds; the beach is stunning but so is the biodiversity you'll find, the black and white sand beaches and the exotic jungles right around the corner from the town center.
Spanish immersion in Cuba
If what you're looking for is a place so relaxed and easy-going it's as if it belongs to another era, Trinidad is the place for you. Although it is not coastal, some of the best beaches in Cuba are just a few miles away (check out Playa Ancón, just a little over 7 miles to the south, for a sparkling tropical beach paradise). The feeling in the town, which is about as close to a complete outdoor museum as you can get, is slow, quiet, authentic and true to its roots and history. Learn Spanish in intimate classrooms here (groups meet at teachers' or host families' homes or at cultural centers in the town) and then practice on the streets with dominos-playing-cigar-smoking old men or farmers leading their snorting donkeys through the streets.
Get Swept-Up in Spanish
In the Bright Lights, Big City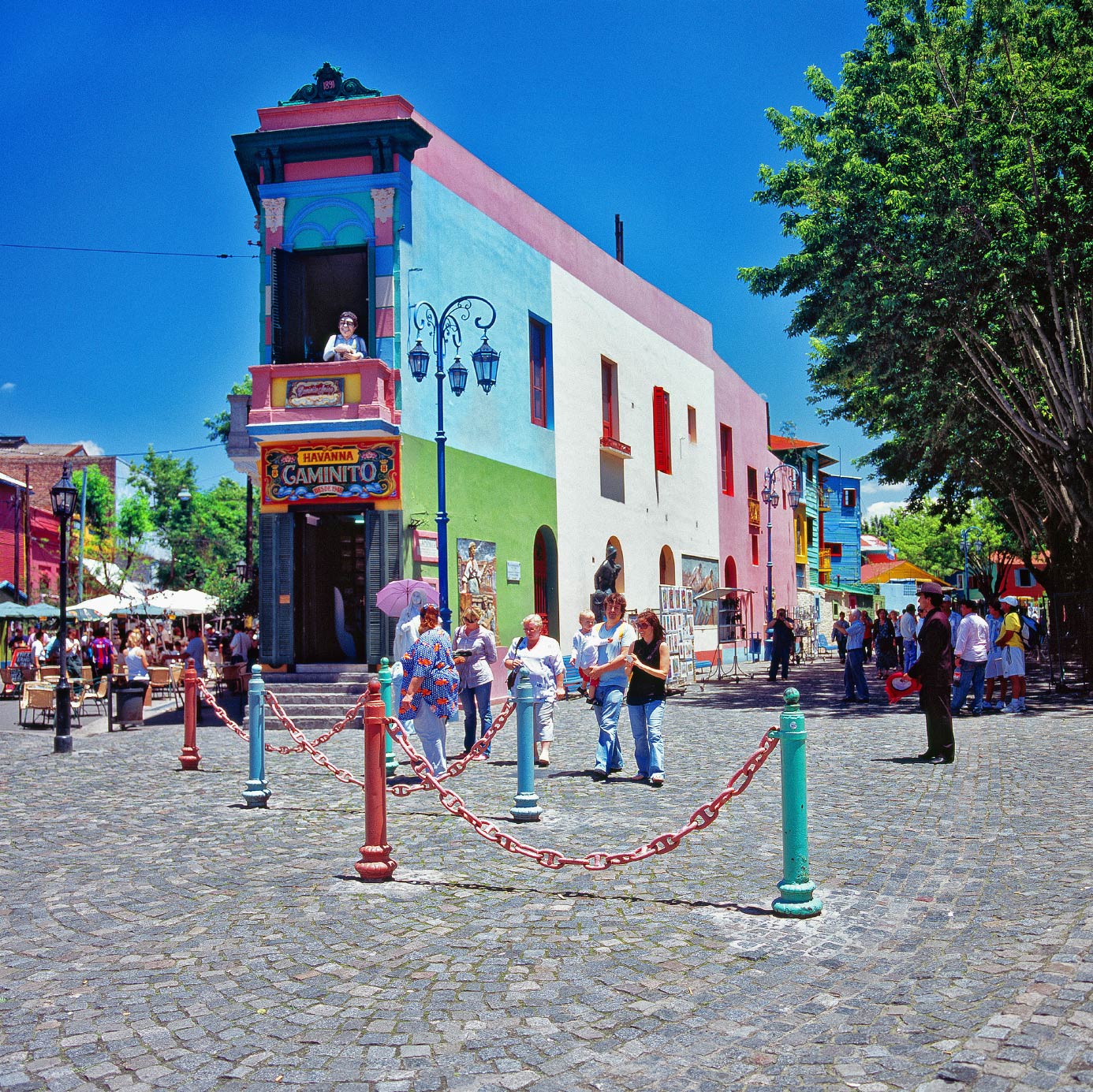 In a big, Spanish-speaking city, you can breathe in the history, lean into fast-paced city life filled with culture and activities and listen to the constant chatter or people speaking Spanish all around you. A language is part of a culture, it has a history and a future, and in big cities, you can see all of it, all at once: the language's past, its present and all of the culture that has shaped it and made it come to life through the city's winding side streets, hidden treasures, cosmopolitan citizens, through its enchanting energy. You will be completely surrounded by all things Hispanic, food, architecture, music, language, art; and letting it all seep in and take you on a Spanish journey you will never forget is simply unavoidable. In a big city, you'll be immersed in the language in a big way.
Check out some of the most exciting destinations for city slickers (or those who want to try city living) looking to delve deep into the Spanish language and culture in Spain or Latin America.
Spanish immersion in Madrid (Spain)
Madridis a city that will grab you and never let go. It is authentic to its core, and even though it is both modern and cosmopolitan it has held onto its real old-Spanish, traditional feel (old men in little caps drinking coffee at the bar, napkins and shrimp heads thrown on the floor in traditional taverns, fancy restaurants and cafés with all of the decadence of times past – sometimes housed in centuries-old buildings with the original architecture, and definitely with service to make you feel like royalty). It is a city that truly never sleeps (sorry New York, we think Madrid's got you beat) and is the perfect place to get lost in all things Spanish. But don't be shy, Madrid is a place to speak up and smile while you practice your Spanish – don't mistake a busy city dweller for unfriendly if they don't hear you in the hustle and bustle that surrounds you. You'll find Madrileños are very friendly, so jump in there and start a conversation!
Spanish immersion in Buenos Aires (Argentina)
Buenos Aires is a stunning city that has all of the charm of Europe and the chispa of Latin America. Let the tango music light a fire in your belly and dance your way through the Spanish language in a city that is full of diversity, twists and turns, excellent food, shopping and incredible culture that you can stumble upon around every corner. Sit at a café and drink in the local Buenos Aires movement while you strike up a conversation with a native Porteño about all of the city's ins and outs, creativity and history. But beware, this is another city that just might turn you into a local before you know it – travelers have been known to fall in love and never go home.
Take the Plunge
Immerse Yourself in Spanish!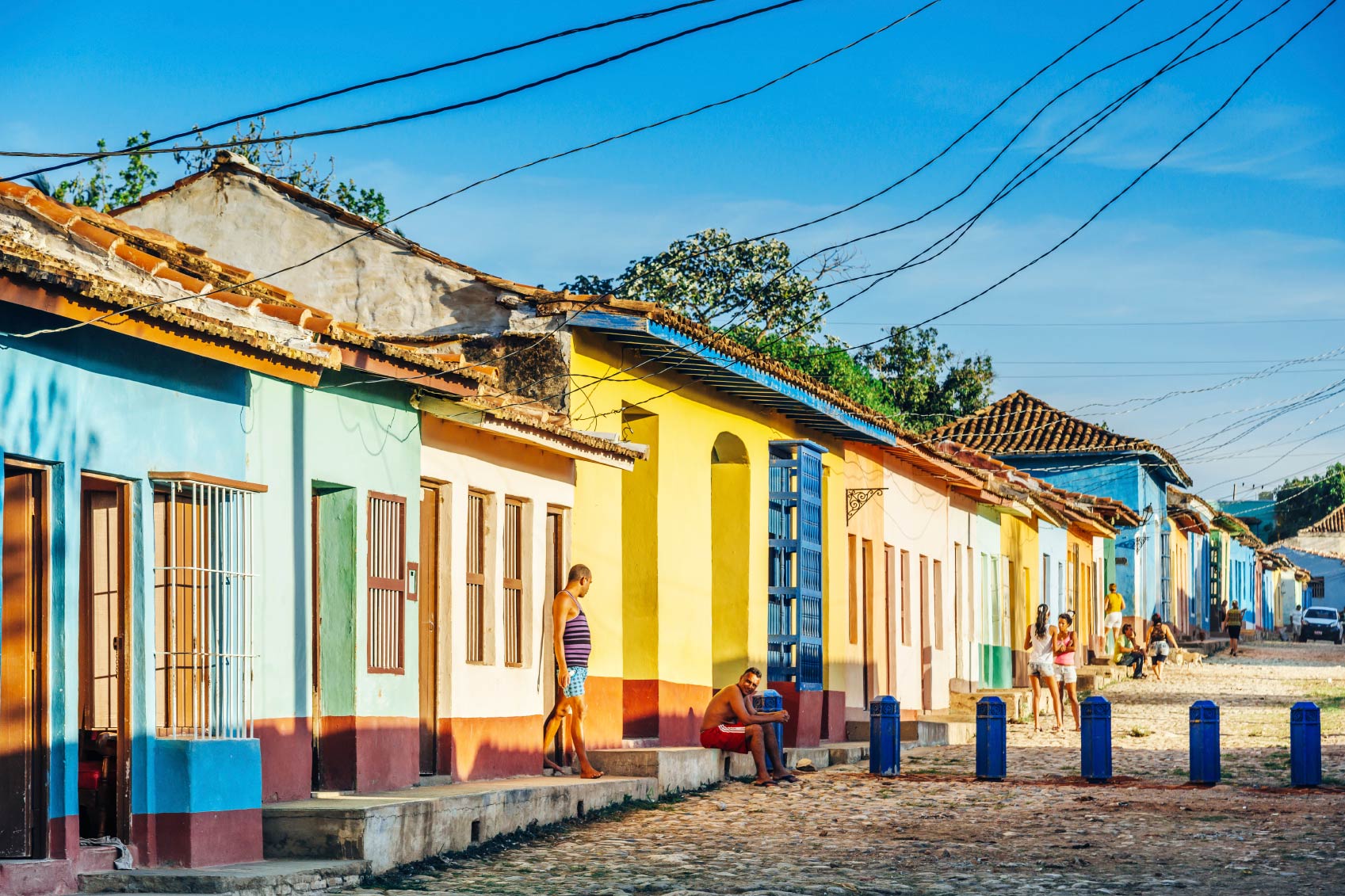 We know that truly learning a language has a lot more to do with culture than grammar books, just like it has more to do with having a conversation with a local than with memorizing vocabulary. To truly learn a language you have to immerse yourself in it and in all of the culture, history and people that create it and make it come alive every day. So choose the location that speaks to you, pack a bag and start speaking Spanish for real!