Population: 1,000,000
Location: Province of Cordoba
Argentina's second city, Cordoba lies 700 kilometers northwest of the capital, Buenos Aires. The urban area is widely thought of as a student city; with its university being the oldest in the country, having been founded in 1613. Although it is now Argentina's second city, the city acted as its capital until 1776, meaning it possesses an impressive history. Among the most important places to visit include the childhood home of Che Guevara, where he lived before becoming famous. The city's cathedral is also very beautiful, and dates from the empirical period in the 1500s.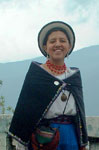 The large student population energizes the city as a vibrant metropolis, and it's a common sight to see students partying with hundreds of other like-minded people right next to a site of ancient Jesuit ruins: this is the city where the old and the new really do meet.
With an ideal situation near the Andes and Pampas, Cordoba is the perfect launching pad from which to get to know the Argentinean countryside: during winter you can ski, and then hike or mountain bike during the summer. Within the city itself, there are so many art galleries and museums that are worth a visit, and for which Cordoba was designated Cultural Capital of the Americas in 2006.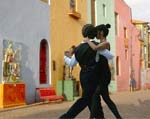 The climate is also very pleasant, with temperatures rarely dropping below 18ºC during the day, and reaching the low thirties at the height of summer. A great choice of restaurants, open green spaces and plenty of shops completes Cordoba as a perfect destination in which to learn Spanish.
We are sure you will love Cordoba and the surrounding countryside!