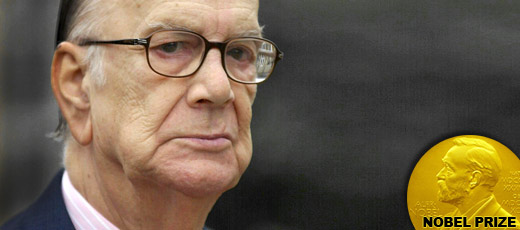 Camilo Jose Cela biography & novels. Information about the famous Spanish writer Camilo Jose Cela.
Cela was born on 11 May 1916 in Galicia (northwest Spain) to a large family. Most of his family belonged to the upper middle class, and others had certain aristocratic roots. His father was a Spaniard, his mother of English birth but also with Italian blood - Cela is known to acknowledge with pride the English pirates and Italian politicians among his ancestors.
After finishing school, he began medical studies but, with greater interest, attended literary lectures in the Faculty of Philosophy and Letters. However, his studies were interrupted by the Civil War. After falling ill with pulmonary tuberculosis, he made his way to his native town (Iria Flavia) which was under nationalists' control, where he enlisted as a private on their side and later discharged after having been badly wounded.
After the war, he returned to Madrid to resume his studies, this time in law, but came to devote more and more time to writing. In 1942, he published the novel that made him famous - La familia de Pascual Duarte. Since then he has devoted himself entirely to literature. From 1954 until his death, he lived on Mallorca. In 1956 and until 1979, he published a quality magazine, Papeles de Son Armadans in which he could give room to the young opposition during the Franco era.
Cela has been a member of the Spanish Academy since 1957, and he is an Honorary Doctor at a large number of foreign universities. In 1984, he received the Premio Nacional de Literatura, and in 1987 his works were rewarded with the Premio Principe de Asturias de las Letras. He received the Nobel Prize in Literature in 1989, the Premio Planeta in 1994 and the Premio Cervantes in 1995.
His Majesty, Spanish King Juan Carlos I, appointed Camilo José Cela as Senator in the first transitional government after the death of Franco. He was also later appointed First Marquis of Iria Flavia in May 17, 1996. He passed away on January 17, 2002. His last words were "Viva Iria Flavia."
Bibliography: La familia de Pascual Duarte (1942; The Family of Pascual Duarte), La Colmena (1951; The Hive), Pabellón de Reposo (1944; Rest Home), Viaje a la Alcarria (1948; Journey to the Alcarria), Mrs. Caldwell habla con su hijo (1952; Mrs. Caldwell Speaks to Her Son), Mazurca para dos muertos (1983; Mazurka for Two Dead Men)...