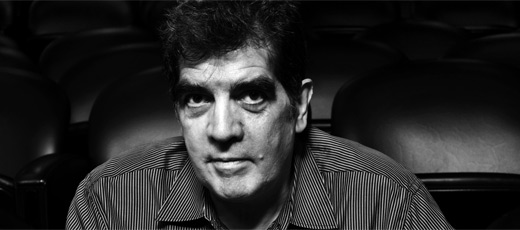 Eduardo Lago. It was in New York that the Spanish writer found much inspiration for his works that would earn him recognition in the literary world.
Eduardo Lago, novelist, translator and literary critic was born in Spain in 1954 and grew up in the buzzing city of Madrid. During the 1980s Lago moved to Brooklyn, New York where he found much inspiration for his works that would earn him recognition in the literary world.
During Lago´s time in Brooklyn he found a creative base with the americaniards, immigrants from Spain that clung on to their Spanish identity despite having permanently settled in the United States. Characters based from these real life people were part of Lago´s first award winning novel, Llamame Brooklyn. It was during his time in New York that Lago also received his PhD in literature.
In 2006  Lago won Spain´s oldest and most revered literary award for Llamame Brooklyn, the Premio Nadal. This was the 62nd award given, traditionally presented on the Day of Kings in Barcelona. This novel has also been translated in to more then 10 languages including French, Italian and Hebrew. There is yet to be an English version released.
Before Lago was inspired by the on-goings in New York he was well known in Spain for his work as a translator. Lago translated Henry James, Hamlin garland, William Howells, John Barth and Sylvia Plath among others. The Bartolome March Award for Excellence in Literary Criticism was granted to Lago in 2002 for his comparison work on 3 Spanish translations of the late James Joyce´s Ulysses.
Lago is also most noted for his interviews with esteemed writers such as Don DeLillo, Philip Roth, Czeslaw Milosz, Salman Rushdie, Bret Easton Ellis, Norman Mailer and Paul Auster.
Lago is currently a tenured professor at Sarah Lawrence College where he teaches Spanish and Spanish and Latin American literature. His main interest is the study of the undercurrents that connect the different areas of the pan-Hispanic world: that is the literature of Latinos, Latin Americans and Iberians.
Dr. Lago is also the Executive Director of the Instituto Cervantes New York since September 2006, a "not-for-profit organization created by the Spanish government in 1991. Its mission is to promote the teaching of Spanish, and to contribute to the advancement of the culture of the Spanish speaking countries."
Works
Cuaderno de México, (

Mexican Notebook

) 2000
Cuentos Dispersos, (

Scattered Tales

) 2000
Llámame Brooklyn (

Call Me Brooklyn

) 2006
Ladrón de mapas (

Map Thief

) 2008