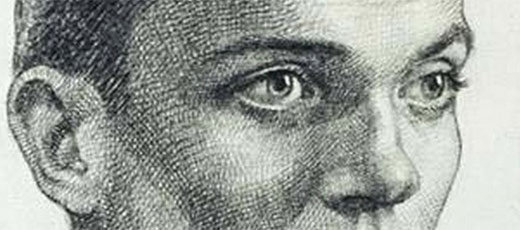 Miguel Hernandez. Miguel Hernandez' poetry reflected all the beauty and sorrow of his native country during the Spanish Civil war.
Miguel Hernández was one of Spain's most promising young poets whose poetry reflected all the beauty and sorrow of his native country during the Spanish Civil war.
He was born a peasant and lacked an education, but earned his living as a sheep hoarder. His interest in poetry stemmed from reading books by Miguel de Cervantes, Góngora, Rafael Alberti and Ruben Darío. In 1931, he decided to travel to Madrid and try his hand at a literary career.
His dream was realized in 1933, when at the age of 23, his first poetry book got published under the title Perito en lunas (Lunar Expert). One can clearly see in this first book the metaphors and classical forms that were characteristic of his favorite writers. His name only began to be mentioned in literary circles after his first play was published the following year. He earned his greatest recognition in 1936, after the publication of El rayo que no cesa (The Relentless Lightning), a set of poems expressing the suffering of unrequited love through symbolism and surrealism.
His style developed and his writing career was temporarily set aside due to lack of money, forcing him to leave Madrid. Upon his return, he befriended authors such as Federico García Lorca and Pablo Neruda, who later became his protégé. He joined a group of writers who supported the Republican cause through their writings and also fought against fascism in the Spanish Civil War, which led to his imprisonment.
He continued to write from jail what many consider his most important poems: those depicting the horrors inflicted by the war, the pain and the social and political conditions. Some of Hernández writings of that time include Viento del pueblo (1936-37) and Cancionero y romancero de ausencias (1941). The poem Nanas de cebolla (Onion Lullaby 1937) is his appraisal to his wife for breastfeeding her son what he calls "onion blood" (because the only think she had to eat was bread and onion). Hernández interprets it as symbol of desperation (her) and hope for a New Spain (his son). Sadly, his son eventually passed away a year later.
In 1942, at the age of 31, Miguel Hernández succumbed to tuberculosis in the city of Alicante. On the wall next to his bed, he wrote his final poem:
"Farewell, brothers, comrades, friends: Give my goodbyes to the sun and the wheat fields".