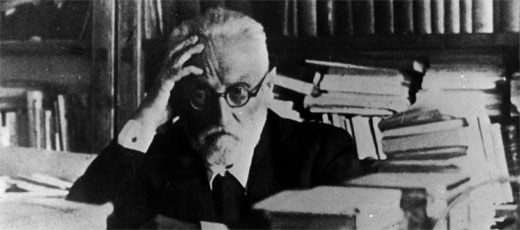 Miguel de Unamuno. Unamuno was one of the most distinguished literary figures and principal Spanish philosophers in Spain at the turn of the 20th century.
Philosopher, poet, novelist and playwright, Miguel de Unamuno was one of the most distinguished literary figures and principal Spanish philosophers in Spain at the turn of the century. Unamuno was a member of the Generation of '98, a literary group of Spanish intellectuals and philosophers, which included Antonio Machado, Jose Martínez Ruiz (Azorín), Pío Baroja, Ramón del Valle-Inclán, Ramiro de Maeztu and Ángel Ganivet, among others.
Miguel de Unamuno
Miguel de Unamuno was born on September 29, 1864 in the Spanish Basque city of Bilbao. Unamuno's father, Felix, died when Unamuno was six, and his mother, Salomé Jugo, brought him up as a strict Catholic. Unamuno attended the University of Madrid, where he studied languages and philosophy and received a PhD in 1884. Afterwards, he returned to Bilbao until 1891 when he became a Greek professor at the University of Salamanca. Later that year, he married his childhood sweetheart, Concepción Lizárraga, with whom he would have ten children. In 1900, Unamuno became the dean of the University of Salamanca.
Miguel de Unamuno published a wide range of essays on metaphysics, politics, religion and travel, more than 10 novels and several plays. The Spanish writer began producing poetry later in his life, releasing his first book Poesías in 1907, at the age of 43. Some of Miguel de Unamuno's greatest works include Del Sentimiento Trágico de la Vida en los hombres y en los pueblo (The Tragic Sense of Life) (1913), Niebla (Fog) (1914) and San Manuel Bueno, mártir (Saint Manuel the Good, Martyr) (1930). In 1920 Unamuno released what is now widely considered his greatest poem, El Cristo de Velasquez (The Christ of Velasquez), which reflects the poet's desire to define a unique Spanish Christ.
In 1923, political events would change Unamuno's life. On September 13th, General Miguel Primo de Rivera successfully launched a military coup in Spain, overthrowing the parliamentary government and establishing himself as dictator of Spain. Miguel de Unamuno, as well as other intellectuals such as Vicente Blasco Ibáñez, published articles criticizing the new regime. As a result, Unamuno was removed from his government position in University of Salamanca and forced to live in exile in Fuerteventura, Canary Islands and later Paris, France with his family. Miguel de Unamuno continued to publish poetry while in exile and he gained international attention and acclaim.
After the fall of General Primo de Rivera's dictatorship in 1930, Unamuno famously returned to his position in Salamanca. As Fray Luis de León had done four centuries earlier, Unamuno began his lecture with: "As we were saying yesterday….", as if nothing had happened. In 1931 Spain proclaimed the Second Spanish Republic for which Unamuno had been a candidate for a small intellectual party called Al Servicio de la República.
The short-lived Second Spanish Republic ended in 1936 when General Franco participated in a military coup to overthrow the Popular Front government. These events ultimately led to the Spanish Civil War between the Nationalists (Franco supporters) and the Republicans (those who supported the Second Spanish Republic). Despite the fact that Miguel de Unamuno found himself in Nationalist territory, he maintained quiet and continued as the dean of the University of Salamanca for several months.
By October, when a ceremonial university assembly was used to distribute political propaganda, Unamuno could maintain quiet no longer when he publicly and angrily denounced the regime as having only "brute force" and neither "reason nor right" on their side. The regime quickly removed Unamuno from his position as the dean of the University of Salamanca and placed him under strict house arrest. The great Spanish writer and philosopher died from a heart attack shortly afterwards on New Year's Eve, 1936.
"At times to be silent is to lie. You will win because you have enough brute force. But you will not convince. For to convince you need to persuade. And in order to persuade you would need what you lack: Reason and Right."
Unamuno in a confrontation with General Milan-Astray at the University of Salamanca on October 12, 1936.