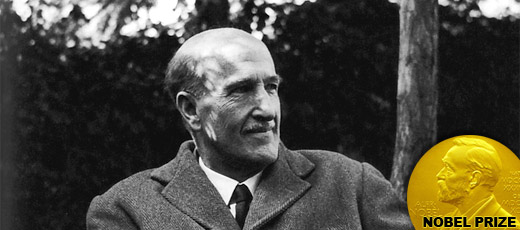 Vicente Aleixandre poems & biography. Find out information about Vicente Aleixandre, winner of the Nobel Prize in Literature in 1977.
Vicente Aleixandre led an accomplished life as a Spanish poet, winning national Spanish and international recognition. The most notable and recognizable honor was his appointment to the ranks of the Nobel Prize winners for Literature. Aleixandre´s style typically included surreal images of solitude, time in transition, love and sex.
Mr. Aleixandre was born in Seville, Spain in 1898. His family moved to Malaga where Aleixandre internalized the landscape for inspiration. Sun drenched landscapes typical of Malaga often made it to the pages of his work. Aleixandre´s family moved again in 1909 to Madrid where the boy attended high school and university. Aleixandre received his diploma from the University of Madrid in 1920 in law.
After working for the Andalusian Railways, around 1922, Vicente became a very sick man. He´s described as being nearly invalid. In turn, he decided to move to his father´s home on the outskirts of Madrid to guard against health problems. The country home was quite and provided Aleixandre a peaceful environment to develop his writing.
Aleixandre spent many of his waking hours in solitude, meditating, writing and reflecting on his inner voice. Many of the themes in the poems Aleixandre created at this stage of life reflected his reclusive state. "Solitude and meditation gave me an awareness, a perspective which I have never lost: that of solidarity with the rest of mankind".
1928 marked Aleixandre's first major publication and debut with Ambito, a compilation of poems on nature and love. It is noted, friends had previously succeeded by urging the reclusive poet to submit work to Revista de Occidente and other similar small magazines.
In 1933 Aleixandre won the Premio Nacional de Literatura among no small company for the class of 1927: Federico Garcia Lorca, Rafael Alberti, Luis Cernuda, Pedro Salinas and Jorge Guillén.
Sigmund Freud´s work was also an influence in Aleixandre's life at this time as a developing world class poet. Pasión de la Tierra, published in 1935, reflected obscure and surreal themes sometimes without logic. Around the same era, Franco´s military suppression and the Spanish Civil War had commenced, Aleixandre was forced to stop publishing works because of his political opinions.
After Franco´s authority had dwindled and the ban was lifted, Poemas Paradisiacos (1942) and Shadow of Paradise (1944) were the next works released from Aleixandre. Most likely written years before the ban on literature and free thinking, more of Aleixandre's pieces were eventually sent to print in the 1950s and 1960s.
Mundo A Solas (1950) and Historia del Corazon (1954) both focused on human solidarity with themes of death, hope, struggle and loneliness. For his new approach to literary themes Aleixandre was elected to the Royal Spanish Academy (RAE) in 1950 for literary excellence.
The greatest honor came from the Nobel Literature Academy in 1977 "for a creative poetic writing which illuminates man's condition in the cosmos and in present-day society, at the same time representing the great renewal of the traditions of Spanish poetry beween the wars." Aleixandre was too weak to receive the award and a friend acted as his proxy to receive the honors from the Academy. Mr. Aleixandre died in his home near Madrid on December 14th, 1984.